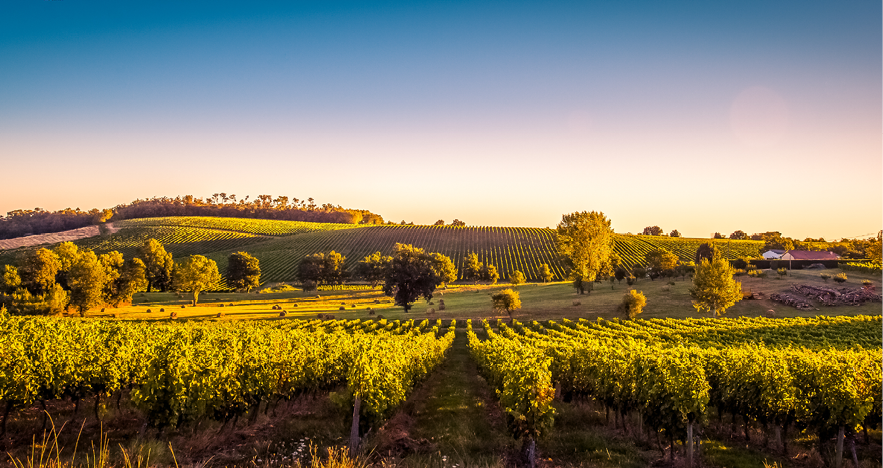 FROSCH Travel Advisor Daniela DeGarbo recently sailed the 7-night Culinary Delights itinerary aboard the Scenic Diamond and shares some highlights of her amazing experience below!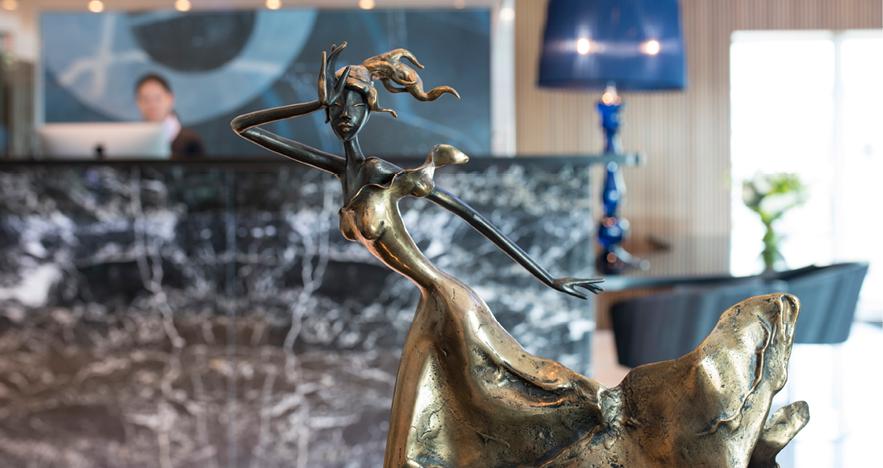 SUPERB SERVICE, EXQUISITE SHIP, AND WONDERFUL SHIPMATES
The minute you step on board, you're greeted by an attentive staff who takes care of every need no matter how small. The all-inclusive experience is wonderful, and I never felt nickel and dimed. You never need to remember to have money on hand for tips because these are included as well.
Our luggage was lost (but found), and the cruise concierge stayed in contact with the airline, kept us updated, and ensured we received our bags. When one cooking class filled up, another one quickly was added, so we could have a chance to take a class, too. We did not want for anything throughout the trip because of the extraordinary Scenic staff.
Known as Scenic Space-Ships, I did feel that this ship was roomier than some others I had sailed on in the past. The unique ship design and plush, elegant décor made for a comfortable experience. I never felt crowded in the common areas or the dining venues. There's plenty of space for all guests to enjoy.
My stateroom was both luxurious and delightful. The interesting balcony design turns into a sun lounge with an innovative remote-controlled window. Butler service is provided for all staterooms which elevated our trip tremendously.
My experience was delightful and quite typical of a Scenic cruise, as I believe there was only one other American couple on board. Scenic attracts travelers from all over the world and provides a cosmopolitan atmosphere. This is perfect for my clients who enjoy mingling with international travelers rather than only getting to know other Americans.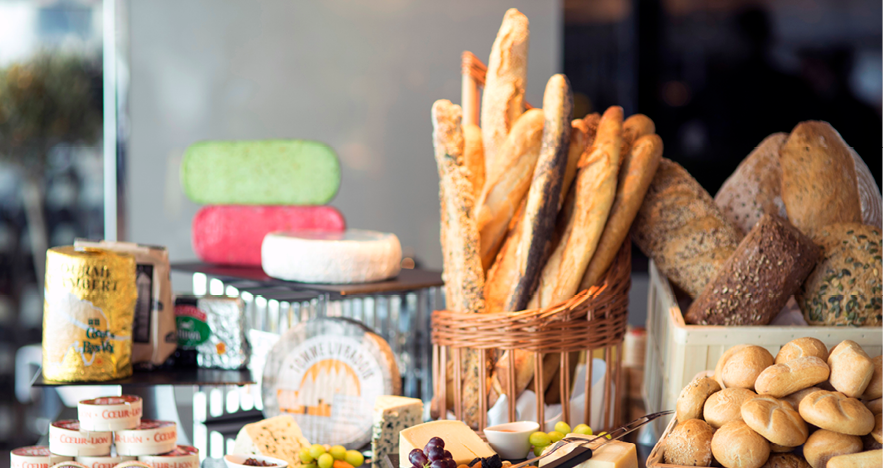 EXCEPTIONAL FOOD AND WINE
Foodies will appreciate any Scenic cruise, thanks to the elevated cuisine, locally sourced selections, and the chef's willingness to cater to anyone's tastes when necessary. We were especially fortunate, as our cruise was a hosted sailing with Celebrity Chefs Gregg Wallace and Steve Groves.
We watched exciting plate challenges, took part in outstanding cooking classes, and delighted in special food and wine pairings. Our dinner at L'Amour was quite special from start to finish with Scenic adding special touches at every turn.
And, of course, sailing through Bordeaux was perfect for wine lovers, with multiple vineyard visits, exclusive wine tastings, and opportunities to learn more about regional wines and the winemaking process.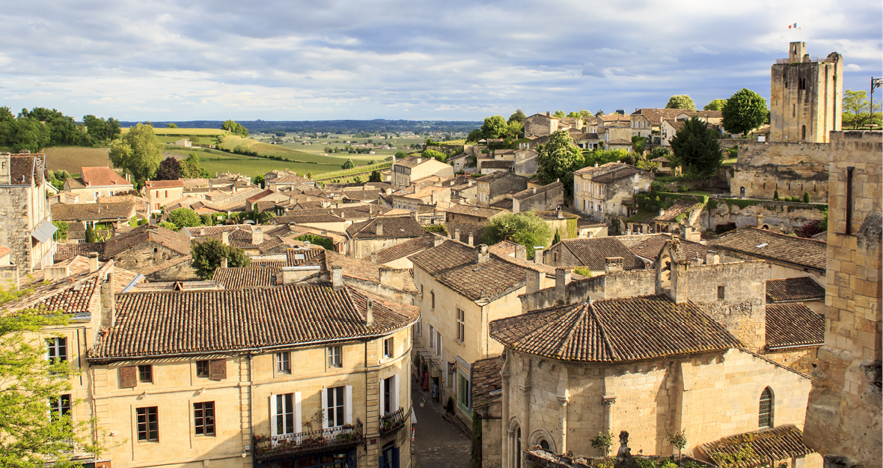 UNIQUE AND MEMORABLE EXPERIENCES
Our cruise granted many opportunities for memorable experiences both onboard and in port. Whether we were toasting at the Chateau de La Riviere sundowner, visiting a local duck farm or tasting oysters, we had the most wonderful time.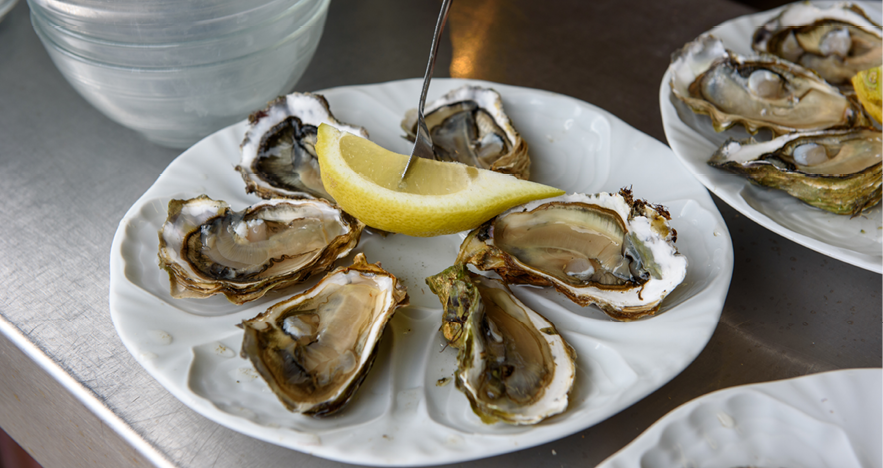 We met a couple who took advantage of the "friends of bikers" choice during winery visits. The wife set out with the other cyclists on the guided bike tour of the vineyards while her husband took the "friends of bikers" tour and met her at the Chateau. They were then able to enjoy the winery visit and tastings together. What a wonderful idea!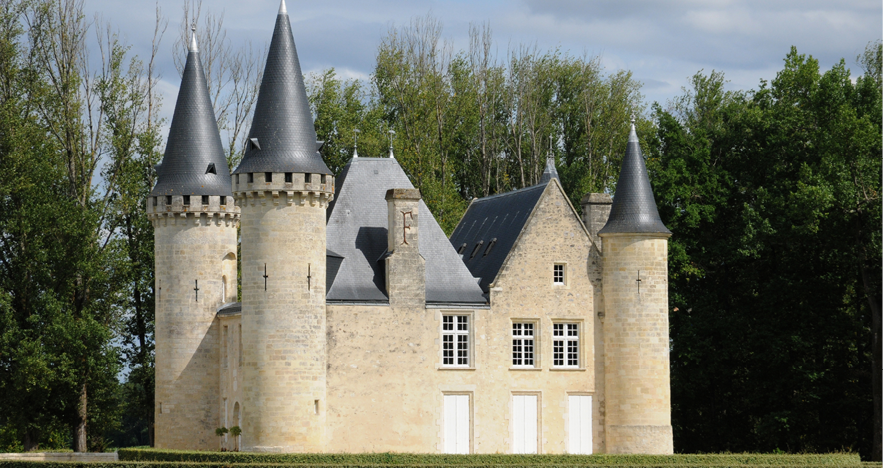 If I had to choose one favorite experience, it would be our evening at Chateau d'Agassac – such an elegant affair! Once we stepped off the ship, you could see the gorgeous castle in the distance with tents set up for our special event.
The view was phenomenal and felt like it was straight out of a movie. We were treated to champagne, delicious hors d'oeuvres, and a lovely quartet performance inside the castle. We will remember that night forever.
I highly recommend this cruise to anyone interested in sailing through Bordeaux.
Thank you, Daniela, for sharing your insight with us!
DANIELA'S TIPS
This cruise is a good option if you want to travel with a group of friends with different interests. With the variety of tour selections, each person in your group will have something to enjoy.
Request to have your clothes cleaned while you're out and about for the day. Guests receive a one-time free laundry service during the cruise. Ask your butler for more details.
Try out the Tailor-Made app. This is a great GPS tool with loads of information on the sites you'll be visiting. If you prefer to tour on your own, this app is especially handy.
Scenic includes airport transfers to and from the ship, which is a great value to travelers. For my clients who enjoy an all-inclusive experience, I encourage a Scenic Cruise.