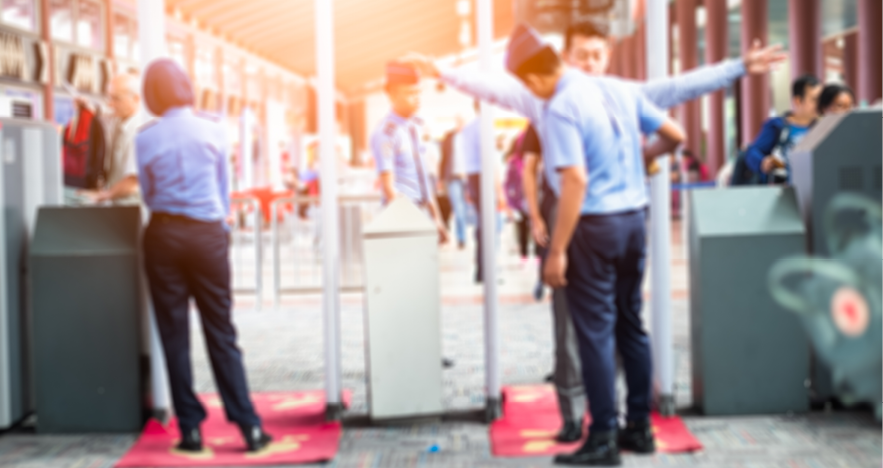 Each month, we round-up news from the Transportation Security Administration and Department of Homeland Security in our TSA Round-Up. Read on to learn about the day-to-day lives of the Beagle Brigade; how Delta Air Lines is working with the TSA to streamline the airport experience; and why the Department of Homeland Security might try the "self-check-out" option at US airports.
Have No Fear, the Beagle Brigade is Here!
If you've transited an airport in the United States, you've no doubt seen drug-sniffing dogs walking through TSA security checkpoints. But these four-legged federal officers aren't the only K9 teams keeping the US safe. Enter the Beagle Brigade, a team of, well, beagles, who patrol baggage claim areas with their US Customs & Border Protection handlers at our nation's airports.
These dogs, most of them found at rescue shelters, are trained to sniff out any fruits, vegetables or animal products that are not allowed to be brought into the United States. While they may occasionally identify an innocent passenger's snack, most of the time, they are spot on in finding an illegal plant or animal products that may harbor diseases or bacteria that could potentially destroy our country's food supply.
The hard-working boys and girls of the Beagle Brigade serve our country until the age of nine when they retire and are able to be brought home by their handlers to start their new careers as family pets!
Delta Studies Airport Stressors
Delta Air Lines recently conducted a study to see what specific parts of the airport experience were the most stressful to travelers. Their findings are not shocking – airport security was a top result. The study did note, however, that passengers who were enrolled in trusted traveler programs like TSA PreCheck or Global Entry had lower stress levels and heart rates when going through a security checkpoint.
As a result of these findings, Delta and its partners, Air France & KLM, launched an initiative to make sure that their passengers' boarding passes were clearly marked, allowing these trusted travelers assurance that they would be able to use a TSA PreCheck lane or Global Entry kiosk when transiting an airport in the United States.
It may seem like a small task but printing a passenger's trusted traveler status directly on their boarding pass not only gives peace of mind to a passenger in the build-up to travel day, it also helps TSA officers indicate who has been properly vetted, maintaining the conventional security screening processes for other travelers.
Self-Service Security?
The Department of Homeland Security is exploring the idea of bringing grocery store technology to airports! Not to be taken lightly, the idea of self-service security checkpoints could be a monumental step forward, allowing passengers to move through the same screening process that they are accustomed to, but at their own pace, and in a less-stressful environment. This technology would stand to reduce the need for passenger pat-downs as well.
How would it work? Passengers would go through the same screening procedures that they are accustomed to: placing their carry on and personal items on a conveyor belt to be scanned, passing through a body scanner, and retrieving their belongings on the other side. The self-service machines would alert passengers if they forgot to remove a laptop or tablet and instruct them to rescan those items. The system would also be programmed to alert a TSA officer of the need for further attention if necessary.
If this idea is deemed feasible, it could potentially be made available to TSA PreCheck travelers.