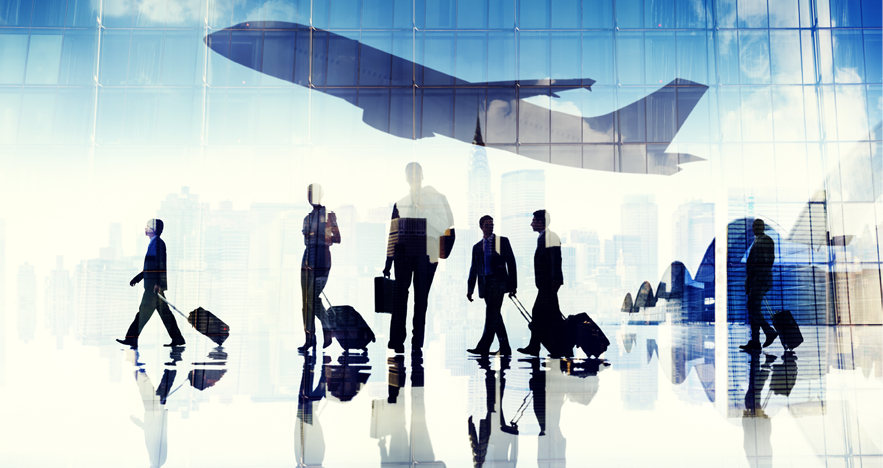 In 2019, we started a new feature article in the Airlines section, "Your next layover at…" We spotlighted some of the busiest airports in the United States, highlighting our best tips for what to see and do, as well as where to eat and shop. In 2020, we'll be expanding this feature to include airports around the world!
While Hartsfield–Jackson Atlanta International Airport may be the busiest airport in the world, London's Heathrow Airport comes in at a close second. Just 14 miles away from Central London, Heathrow or LHR is one of six international airports serving the Greater London area and is consistently ranked as the busiest airport in Europe according to passenger traffic. More than 80 airlines fly from LHR to 185 destinations in 84 countries – now that's a lot of potential for layovers!
Eat
There is no shortage of options for a good meal at this cosmopolitan airport. Stop by Fortnum & Mason Bar in T5 or The Perfectionist's Café in T2 to indulge in some British classics. If you'd prefer to simply indulge, check out Caviar House & Prunier in T2 or T3 for a selection of fresh oysters, caviar, and smoked salmon. For a quick and healthy bite before you board, stop by Comptoir Libanais in T4 for a Lebanese-inspired wrap with a side of hummus or salad! We'd be amiss not to mention the many pubs of Heathrow Airport. From the Prince of Wales to The Darwin and The George, the airport might very well have more pubs than the city of London!
Shop
From Burberry & Cartier to Prada & Valentino, Heathrow boasts one of the poshest shopping experiences in the world! T5 is a luxury shopper's paradise, with almost every high-end juggernaut employing a boutique in the terminal. If the plethora of retail options may seem overwhelming, fear not, Heathrow has a solution! A Personal Shopping experience can be booked with the airport; your Personal Shopper will escort you through the airport, help you reserve items ahead of time, and even access stock from a brand's other retail locations. Don't forget to sign up for the Heathrow Rewards card to earn points on all your purchases!
See
Visit the T5 Gallery for a true fine art experience in the middle of the airport! The gallery offers curated permanent exhibits of both art and sculpture, as well as rotating exhibits scatted throughout the departure hall. The collections showcase a mix of established artists and emerging talent, many of whom hail from Britain.
Do
Pamper yourself! Visit Be Relax Spa for a variety of services designed to ease the pain of traveling, on a schedule! From 10-minute express manicures to an hour-long, anti-jet lag facial, you'll leave this spa oasis feeling refreshed, rejuvenated, and ready to take on your next flight!