"New Zealand is a must destination for anyone who enjoys natural beauty. The people, lodges, and wine country only add to the spectacular experience. It is one of my favorite places in the world, and a place I hope to return many times."

Bryan Leibman
FROSCH President & CEO
Bryan Leibman, President & CEO of FROSCH, and Marc Kazlauskas, President, Leisure Division & US Branch Operations of FROSCH recently joined FROSCH Independent Travel Consultants Deborah Deming, Luis Sole, Marnee Revri, Ken Heit, Berta Aizen, Judy Jacobson, Marge Yoder, Karina Khechoyan, and Lisa Blomberg, on an epic trip to New Zealand.
Read on for the trip highlights, 'wow' moments, and insider tips that will surely inspire you to add this remarkable country into your future travel plans.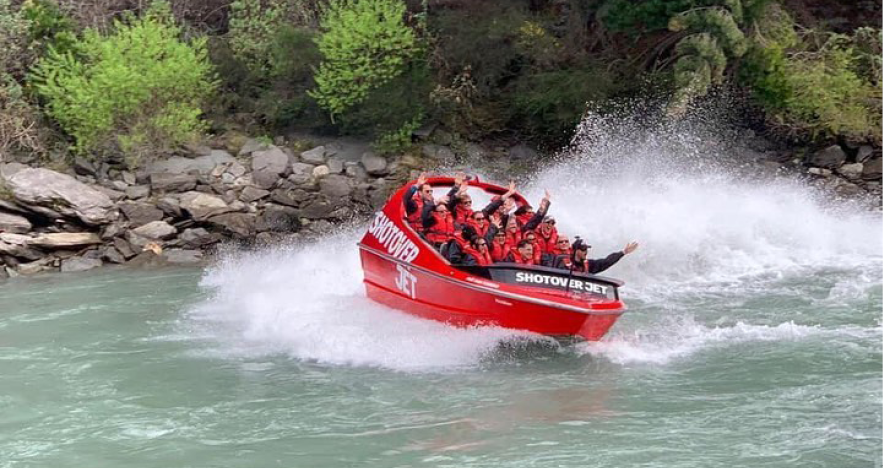 ONCE-IN-A-LIFETIME MOMENTS
With bungee jumping, caving, canyoning, rafting, helicopter tours, heli-skiing, and the thrilling Shotover Jet experience, it's no wonder that New Zealand is an adventurer's dream. "The helicopter tour of Milford Sound is a 'must-do' and worth every penny," recommends Lisa Blomberg.
And, our whole group couldn't agree more. We were met on arrival in Queenstown and whisked away to a helipad to witness the dramatic beauty of Milford Sound, often referred to as the Eighth Wonder of the World. The majestic mountain landing followed by a picnic lunch and champagne was breathtaking and simply perfect.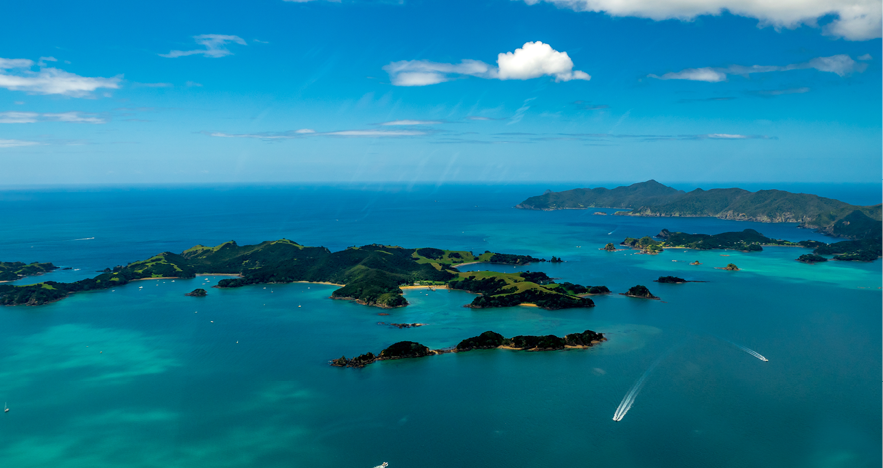 PINK BEACH AND WINE TASTING
The Bay of Islands with its dramatic beauty, untouched beaches, and interesting historical towns should be included on any itinerary to New Zealand. During our stay at The Lodge at Kauri Cliffs, our guides showed us around the beautiful grounds with the amazing 800-year-old Kauri tree ending the tour at Pink Beach where we were treated to an incredible picnic barbecue. Our meal included fresh, locally sourced foods paired with delicious regional wines.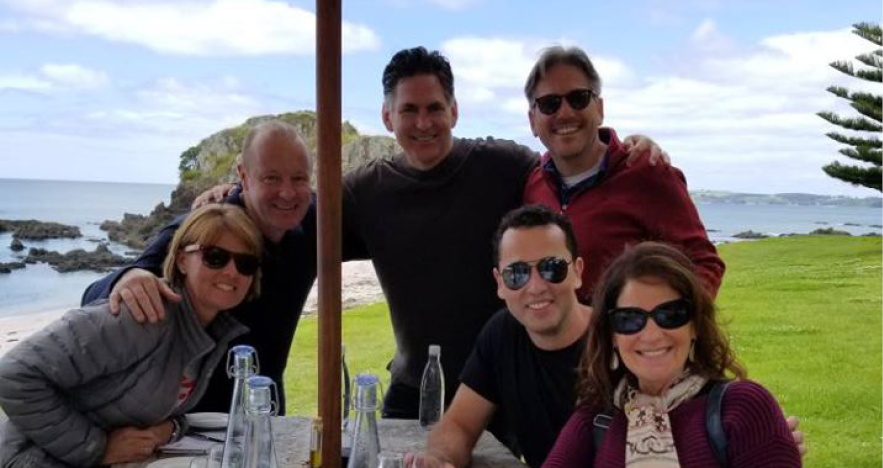 STATION TO STATION CYCLE + MT. NICHOLS SHEEP FARM VISIT
All of us can agree that the picturesque beauty of New Zealand is unreal. And, what better way to admire the views than by boats and bicycles!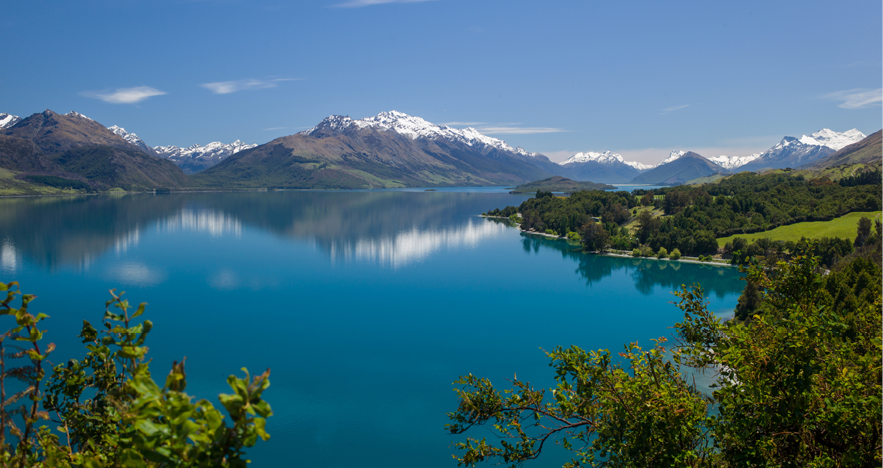 Our journey began with a fun boat ride across Lake Wakatipu to Mount Nicholas High Country Station. We then hopped on bikes cycling through the quiet countryside past local farms with remarkable alpine views. At Mt. Nichols Sheep Farm we were fortunate enough to witness the sheep shearing, which only takes place once a year. During this time, the farmhands will shear over 1,200 sheep a day!
We were brought back to Queenstown aboard the 1912 Edwardian vintage twin screw steamship TSS Earnslaw. This was a wonderful way to enjoy the views.
UNEXPECTED SURPRISES
Our FROSCH Journeys partners in local destinations never disappoint as they have the right connections and know the right people to create extraordinary experiences for our clients. During our time in Auckland, we not only had the wonderful opportunity to taste the incredible food at the renowned Giraffe restaurant but also meet Celebrity Chef and owner, Simon Gault. As an incredible treat, Simon was flown in to cook the most delicious lunch especially for us. These unique moments are the kinds of experiences that we arrange together with our local partner to surprise and delight our clients.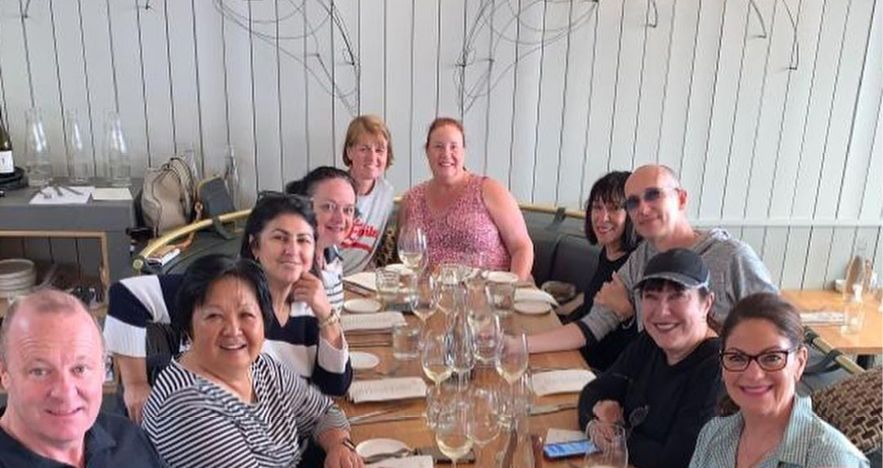 EXCEPTIONAL LODGING
New Zealand lodging is an experience. If you haven't cared about where you've stayed in the past, you'll change your mind after visiting New Zealand's luxury hotels and super lodges. It's almost difficult to believe these remarkable places exist.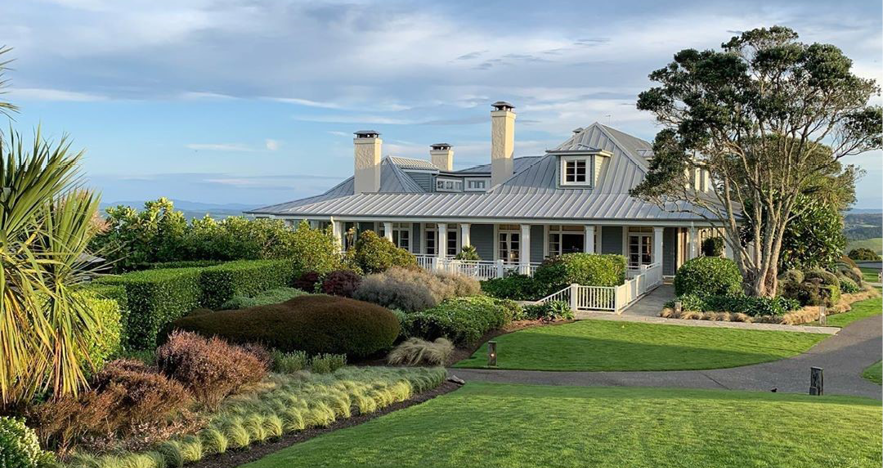 A stay at the Lodge at Kauri Cliffs might be one of the top places you'll ever stay with its stunning beauty, pristine beaches, waterfall, a challenging Golf Course, fabulous food, and a great spa. If you stay at the Matakauri Lodge, you might never leave your suite because of the amazing mountain and lake views. Rooms at the Hotel St. Moritz also offered incredible views of Lake Wakatipu and the mountains.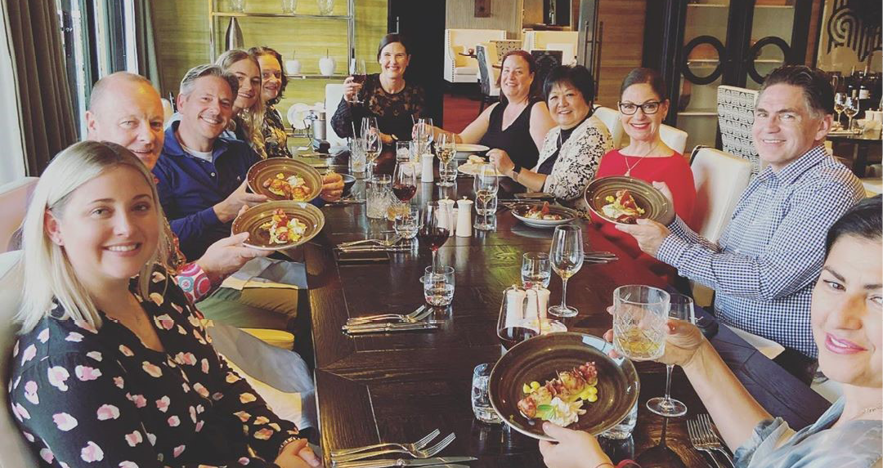 Throughout our journey, we experienced the warm and genuine Kiwi hospitality even receiving personalized gifts during our stay at the SO Hotel, a trendy hotel in Auckland. When Judy Jacobson walked into her room here, she was surprised to find a picture of her grandchildren along with toys from New Zealand to take home to them. What a personal touch! The SO Hotel also has a fantastic Michelin-starred restaurant. Our dinner prepared by Chef Marc de Passorio was unbelievable!
GETTING THERE
The perceived long flight often stops a few of our clients from booking a trip to New Zealand; however, they are missing out on an incredible trip. With a proper mindset (and the right airline), this obstacle can easily be overcome. For our trip, we flew with Air New Zealand and experienced friendly in-cabin service from the moment we stepped onto the plane. The flight attendants even helped in making up the beds. These seats were especially nice as they were the true lie-flat beds that afforded privacy on both sides of the seat. Our suggestion would be to get on board the overnight flight, order a few drinks, snooze a little, and then wake up in gorgeous New Zealand. Do this and you'll find that the flight isn't so bad!
Overall, we had a phenomenal trip to New Zealand and are so happy to be able to share our personal experiences with FROSCH clients.
We can all agree with Marc Kazlauskas in that, "New Zealand is the best-kept secret in terms of people, food, accommodations, and scenery."
Keep reading to see additional tips for an amazing trip to New Zealand!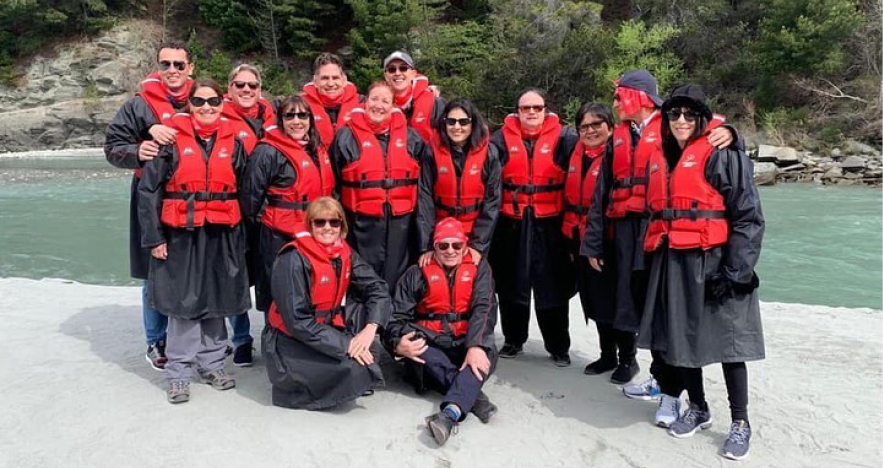 TOP TIPS FOR A NEW ZEALAND TRIP
"Flights to New Zealand are easier than shorter flights to Europe as there is enough time to enjoy a meal and have enough rest with overnights in both directions. Plan a full day for the first day after the early arrival. This is a trip for all levels of fitness as there are plenty of wonderful activities. This is a great trip for honeymoons, families, multi-generational groups as well as groups traveling together. We had the perfect week with a wonderful group from FROSCH organized spectacularly by FROSCH Journeys South Pacific!"
-Bryan Leibman
"Don't forget that you need a visa to travel to New Zealand, but it's valid for two years with multiple entries. There's a great exchange right now; the US dollar goes a long way. Make sure to pick up some Manuka Honey while you're there."
-Marc Kazlauskas
"New Zealand is clean, has clean air, and is a very SAFE country. The people are really nice, and they have great wines and food from all over the world. Spend a lot of time in Queenstown and break up the long flights with more time in the country to relax."
-Ken Heit
"There is so much to see and do in New Zealand that you should definitely plan to spend at least two to three weeks to take advantage of your time there. It's just so beautiful and majestic, I loved all the scenery! New Zealand is famous for its Pinot Noir wines, and I would highly recommend going on a wine tasting tour!"
-Judy Jacobson
"New Zealand has to be the most beautiful country I've ever been to, its people are kind and happy, and their food and wine are incredible! Allow enough time for a less fast-paced trip to be able to see more of this gorgeous country. Go during the shoulder season for great weather and better pricing. And, most of all, travel with FROSCH Journeys South Pacific for a genuine experience and adventure."
-Berta Aizen
"Relax and don't rush through this amazing country. Give yourself time to sit back and sip some excellent wines. Most people know that New Zealand is known for its wines, but I also found the food to be excellent, too. Queenstown is a 'must-stop' on any itinerary. Also, take the ferry to Waiheke Island from Auckland, which is only a 20- minute ride, to enjoy great wineries, superb food, and vibrant art community. A stay at The Lodge at Kauri Cliffs before heading home is a great way to end the trip."
-Lisa Blomberg
"Our FROSCH Journeys South Pacific is EXCEPTIONAL! Great planning down to every detail, very flexible and able to accommodate requests and changes. There's no need for fancy outfits and bring comfortable shoes. This is a raw, pure nature experience."
-Karina Khechoyan
With our local, in-destination team, FROSCH Journeys South Pacific, we're able to offer clients once-in-a-lifetime vacation experiences with access to the finest tour guides, best rates, and a dedicated local team to assist with any issues that might arise.
Reach out to your FROSCH Travel Advisor for more information on an exceptional trip to the South Pacific.