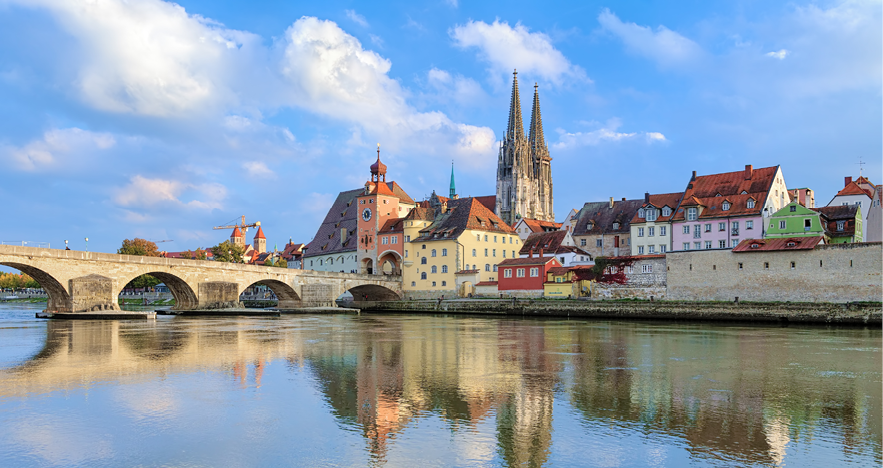 Regensburg is often a highlight of a Danube River cruise and a wonderful city to explore, as it feels like you're stepping back in time. Spared from WWII bombings, the historical buildings and structures remain largely intact, with some dating back more than two millennia.
When you step off your ship, you'll notice the interesting architecture right away because you're right in the middle of romantic Regensburg. Get ready for a day of great food, interesting sightseeing, and fantastic shopping!
MEANDER THE MEDIEVAL CITY
Admire the Old Stone Bridge, a medieval marvel constructed during the 12th century. This bridge, spanning across the Danube, connects the Old Town with Stadtamhof and is one of Regensburg's iconic landmarks.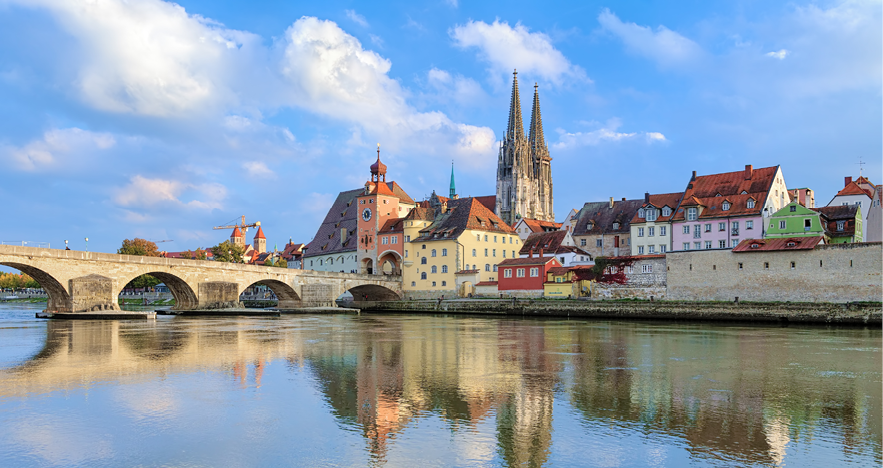 Regensburg Cathedral (Dom St. Peter) will quickly catch your eye with its towering gothic spires that can be seen from anywhere in the city. The oldest boys' choir in the world, Regensburger Domspatzen, still performs at Sunday mass. If you're in town, mass begins at 10:00 AM and is open to everyone.
A visit to the Thurn und Taxis Palace is a must, especially at Christmas time with its magical, festive decorations. If you opt for a guided tour, you'll learn the history of the family and the palace, as well as marvel at the fascinating art displays like a fried egg in the stairwell and blinking family portraits in the dining room!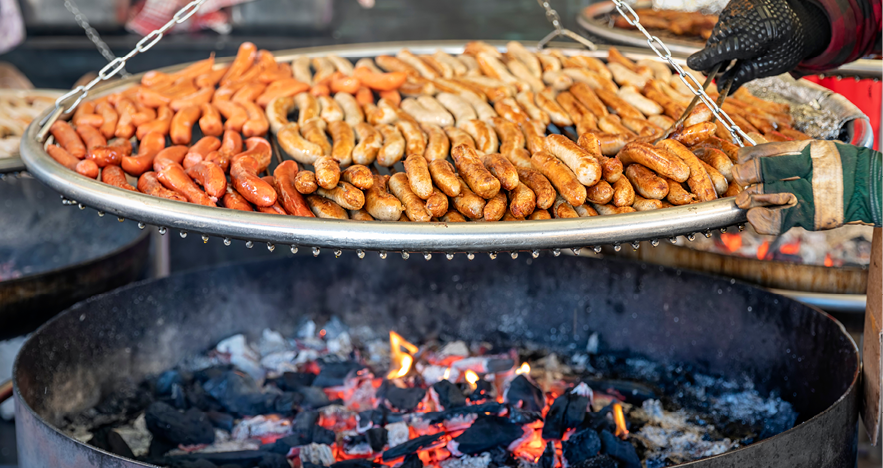 DINE ON SAUSAGES (OR PRETZELS) AND DRINK BEER
With your first trip to Germany, you'll quickly find a desire to sausage taste as the ingredients, shape, and eating method varies depending on where you are in the country. Of course, every region claims to make the best German sausage, so you must taste-test to see who deserves that title, right?
Wurstkuchl, or Sausage Kitchen, has been serving its patrons for nearly 900 years. Sit at one of the picnic benches with a pretzel and a beer to enjoy views of the Danube and the Old Stone Bridge. Sample traditional Bavarian beer at Regensburger Weissbräuhaus or grab a table in the beer garden at Spitalgarten, where beer has been brewed since 1350!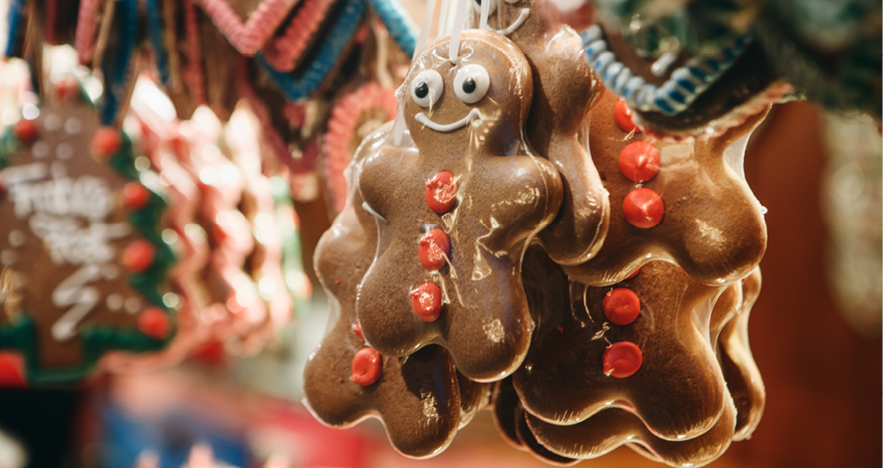 SHOP THE CHRISTMAS MARKETS
If you're visiting during the holidays, then you're in for a treat as Regensburg will be wonderfully decorated for the festive season. As with many towns, you'll have several markets to visit, but the Romantic Christmas Market at Thurn & Taxis Palace should not be missed. The palace courtyard transforms into a magical winter wonderland filled with tastefully decorated stalls, making it one of the best markets to visit in Bavaria.
Artisans invited to display their crafts are carefully selected and varied. You'll meet basket weavers, potters, goldsmiths, furriers, soap makers, and many others. You'll find interesting and unique Bavarian gifts for everyone on your Christmas shopping list at this enchanting Christkindlmarkt.
After a jam-packed day of sightseeing, dining, drinking and shopping in Regensburg, head back to your ship and sail on to your next exciting adventure!