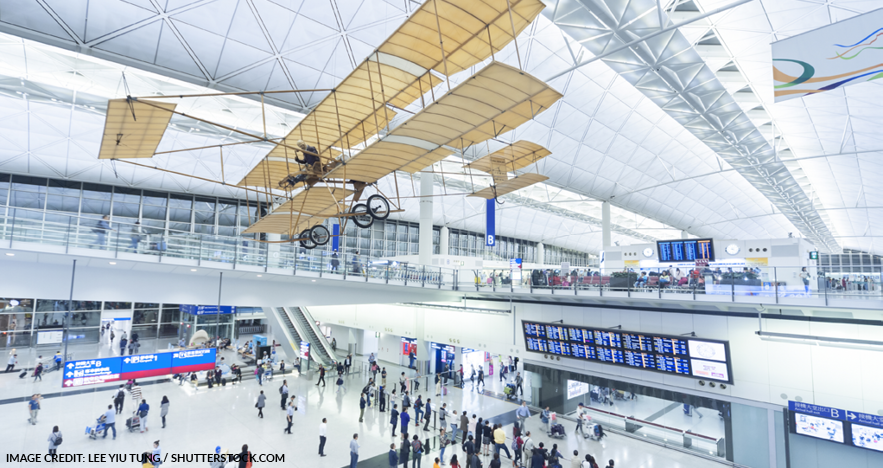 Hong Kong International Airport (HKG) was the first facility to screen all incoming passengers for COVID-19. Now the airport can add another "first" to its resume as it begins using a full-body sanitizing machine on those transiting its terminals.   
The technology, developed by CLeanTech, checks each passenger's temperature (a key symptom of COVID-19) while at the same time applying a thin coating of antimicrobial spray for instant disinfecting. The process lasts under a minute per passenger. The antimicrobial coating is said to kill viruses and bacteria on the human body, as well as clothing.  
The same antimicrobial coating is also being used to disinfect "high-touch" surfaces in HKG's terminals, including baggage trolleys, kiosks, gate and people mover seats, and elevator buttons.  
If that's not enough technology – we can keep going! The facility also employs cleaning robots who disinfect public areas using ultraviolet light to kill bacteria on surfaces and in the air.