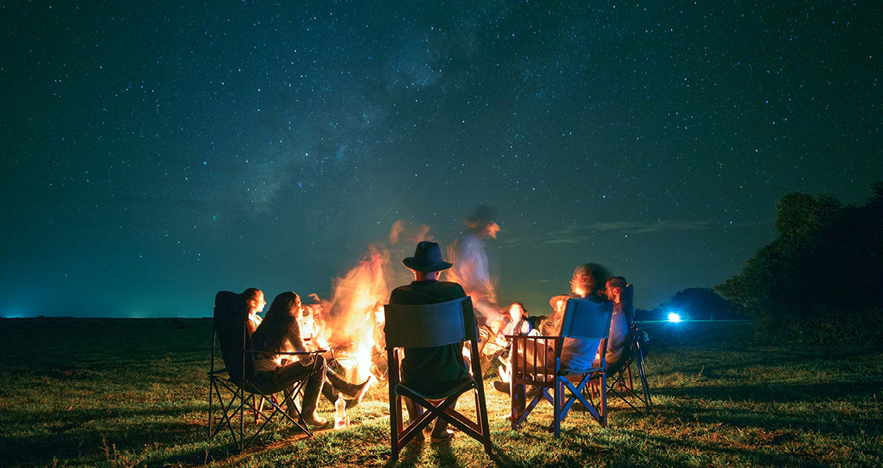 Given the current global situation, we know travelers may opt to travel to more remote locations for an immersive experience with nature in the future. FROSCH Journeys Colombia is happy to share some great options for glamping in Colombia!
What is glamping?
The concept arises from a combination of the words "glamorous" and "camping," and describes a style of camping with amenities and, in some cases, resort-style services not usually associated with traditional camping. Glamping is an emerging trend that allows you to experience untamed, remote, and completely unique parts of the world without having to sacrifice creature comforts. Glamping is based on basic premises such as care of the environment, efficient use of resources, and the integration of environmentally-friendly architecture.
Why Colombia?
Glamping in Colombia is an especially incredible experience due to the country's immense variety of landscapes, climates, and ecosystems. With such diverse topography, flora and fauna, Colombia is one of the world's most beautiful places to camp. FROSCH Journeys Colombia works with a number of outfitters across the country that have unique infrastructures in place, in order for guests to make the most of their remote location, while still sleeping well and enjoying fine cuisine!
Near Bogota
NIDDO
Located near the Suesca rock formation, Niddo is a glamping site surrounded by mountains and forests which serve as an incredible and captivating backdrop to comfortable camping tents. At Niddo, you'll find a mixture of adventure, comfort, and complete tranquility. Experiences include rock climbing, hiking, mountain biking, speleology, rogaining, yoga, and massages.
LA VILLA SUIZA
La Villa Suiza is the perfect place to rest and reconnect with your family, as you take in the views of the Neusa reservoir during the day and gaze up at the stars and sunset in the evenings. The chalets are fully equipped with large beds, bathrooms with hot water, loft kitchens, and outdoor areas ideal for enjoying a campfire and flying a kite.
GLAMPING COLOMBIA
This glamping site features an exclusive and personalized service, offering visitors a stay that is truly in the middle of nature. If you're longing to escape the routine of the city and want to enjoy mountains, lagoons, and natural parks, Glamping Colombia will ensure your escape to nature leaves you with unique and unforgettable experiences. Not to be missed experiences include helicopter tours of the awe-inspiring landscape, sailing Lake Tomine, and kayaking.
In the Coffee Region
MONTANA GLAMPING
Five minutes away from the picturesque town of Salento is Montana Glamping, a cozy and luxurious glamping site in the midst of the coffee region. The site is located far enough from any light pollution, which makes it an ideal place to observe the occasional shooting star at night.
EL COLOR DE MIS REVES
El Color de Mis Reves is the perfect place to spend your days bird watching, with an opportunity to see more than 240 different species in the adjacent forest. The terrain is also perfect for hiking explorations, horseback riding adventures, and some of the best stargazing at night!
EL NIDO DEL CONDOR
This glamping site has been created specifically for bird watching; particularly to view the impressive national bird, the Andean Condor. The project consists of 5 elevated platforms featuring Safari-type tents designed with the climatic and landscape conditions to camouflage guests.
Medellin
BOSKO
Located two hours from Medellín and 10 minutes from Guatape and the Peñol Stone, you'll find Bosko, a glamping site that lies between the lake and the mountains of the Guatape Reservoir. The completely private accommodations feature an outdoor bathroom with a hot water shower and an intimate terrace where you can enjoy magical sunsets and a unique view of the reservoir.
Los Llanos
COROCORA WILDLIFE CAMP
Corocora is a luxury tented camp located in the wetland savannahs of Los Llanos, a region with one of the highest concentrations of wildlife in Colombia. Designed to offer superior comfort and service in a remote nature reserve, Corocora Camp is an ideal getaway for those in search of wildlife, nature, culture, and adventure.
Ready to get off the beaten path and "glamp" it up in Colombia? Call your FROSCH Travel Advisor today to plan your next memorable vacation!