We all have an idea as to what a virtual event entails and looks like, but do we really know? Before March 2020, most people assumed a virtual event consisted of a Zoom or Webinar, a video conference tool, and a general PowerPoint slide deck… but there is so much more to virtual events than just that.
Virtual events are "the new normal," as we inch our way back into in-person gatherings. With mass vaccinations, travel confidence increasing, and the overall desire for in-person human interaction, we are beginning to see an uptick in in-person events. However, the format of those in-person events may never get back to the initial scale they once were. Most in-person events, going forward, are expected to be smaller in size. The industry is looking optimistically towards a move back to in-person events, but it will be events that are heavily supplemented (at least in the short term) by a dedicated virtual and/or hybrid experience.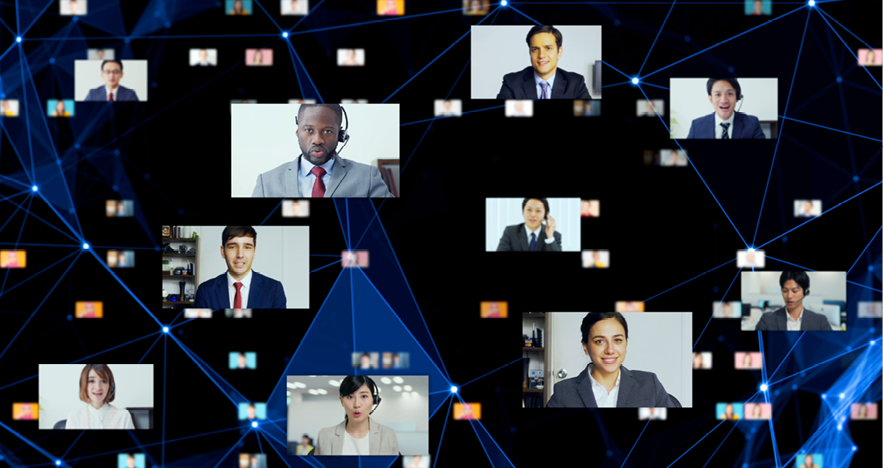 A virtual event is defined as an occurrence of people gathering where attendees are not physically in the same location but are connected in a common environment. The common environment might be one of many types but is usually enabled using computers and the internet. It can be presented in the format of a Webcast, Simulive, Virtual / Online Trade Show, Virtual / Online Expo, Webinar, Virtual Meeting, Hybrid Event, or more. However, virtual events can be more than a simple Livestream with on-demand videos. It can be an entirely interactive experience for an audience. We have highlighted five key things to keep in mind when planning your next virtual event, to make a positive impact and better connect with your audience.
Build Unique Immersive Environments
With the technology available today, you can create an entire tradeshow remotely online that has the same look and feel as an in-person tradeshow. Attendees to the tradeshow can arrive in the "Lobby" and be granted access into other rooms – including an Exhibit Hall where they can visit booths, meet exhibitors, and view products; Conference Auditorium where they can listen to panels and presentations; and a Networking Lounge where attendees can interact with each other. This allows attendees to have access to an advanced digital platform for accessing a full-on virtual event space – providing many of the benefits of a physical in-person conference or tradeshow.
Another example of this is the pivot of the entertainment industry moving to virtual concerts and festivals. One specific example that we love is that of the Belgian Music Festival – "Tomorrowland." Typically held in July, the festival moved to an online digital platform for 2020 where attendees could be fully immersed in the look and feel of the typical in-person festival. The festival showcased key talent – Katy Perry, Steve Aoki, David Guetta, Martin Garrix, and more – but within a virtual 3D stage environment. Attendees could hop to the different stages and view the shows. The event went as far as making sure to include fireworks, laser shows, sound effects, and more; and it even presented the opportunity for festivalgoers to communicate and interact with one another in a virtual chat setting. It allowed for attendees to have a fully immersive virtual experience, but still at a premium level.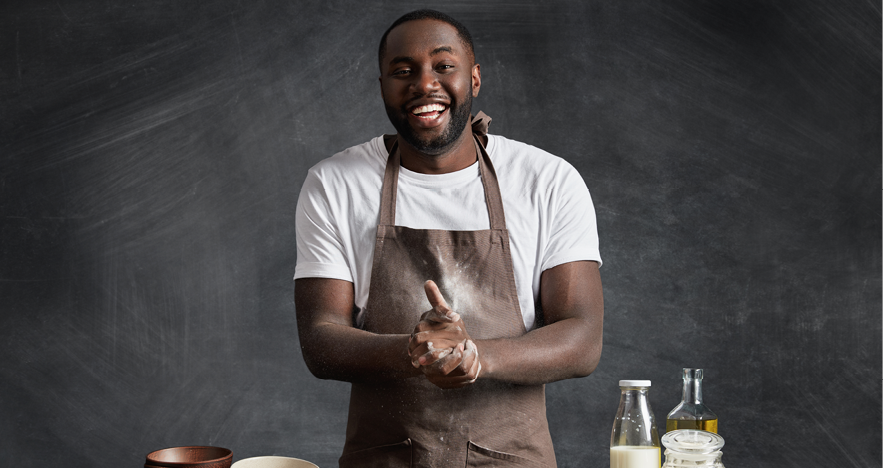 Keep It Interactive
Most people learn by doing. Keep your audience engaged by keeping the education sessions and activities interactive. We have many clients do demos of different products and then have the audience vote on their favorite in real-time. We have also produced live cooking or wine tasting events, where the client sends the attendees the materials needed for the class ahead of time. From the comfort of their own homes, they can work directly with top chefs to create a fabulous meal along with their friends and co-workers. Or, they can sip along with the guidance of a wine connoisseur – trying new wine varieties, food pairings, and more. Or, try hosting a live health and wellness course, including a live workout or yoga class that attendees can participate in or a spa afternoon where attendees can make face creams, aromatherapy oils, or facial masks. These kinds of virtual events allow attendees to have social contact, all while learning a new skill.
Corporate events allow opportunities for virtual networking. Networking in a virtual setting is one of the hardest elements to get right during an online event. Provide recommendations for who to connect with at the event, based on their interests, experiences, role, and more. Group attendees into similar groups, one-on-one meetings, or targeted breakout sessions. And, allow for the opportunity of pre-event chat rooms. Pre-event chatrooms allow networking and introductions to begin before the event – creating a sense of community around the event before the start time.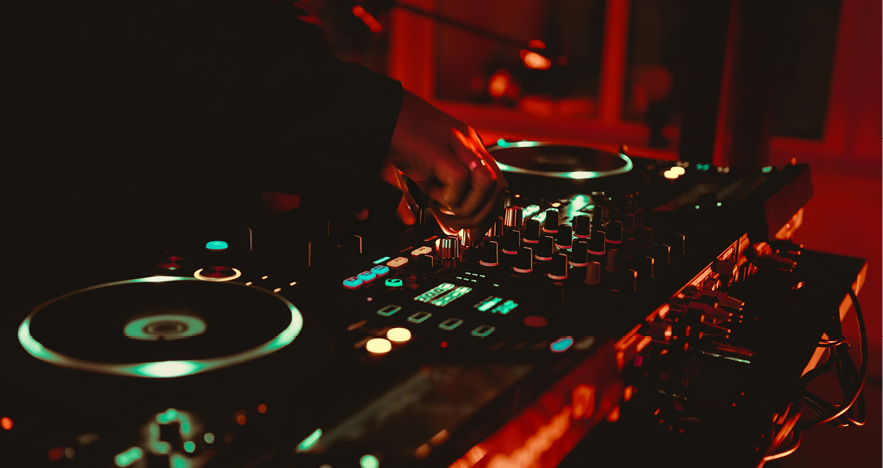 Keep It Fun
"For every job that must be done, there is an element of fun," Mary Poppins once said. This is the case with virtual events, as well. Work can be fun, so be sure to keep an element of that within each virtual event you host.
Have real-time games and competitions for attendees, where the winning person or team gets a prize. Bring in exciting virtual DJs that take songs from a live chat, star-studded hosts, moderators, virtual magicians, comics, and speakers as it relates to the conference topic or even as an added entertainment element to the event. Virtual storytelling and human mosaics bring your global group together. Have Teambuilding activities for employees – online murder mystery events, team movie nights, virtual trivia, bingo, escape rooms, mixologists, classes, and more.
Provide an Exclusive Experience
Even if an event cannot be in person, you can still formulate the same FOMO-inducing response from a virtual event. Add aspects to the virtual event that makes it exclusive. For example, one event idea we love is what Rihanna did last year – hosting a launch party for her Fenty Skin Brand. The event was a virtual house party in a high-end immersive environment. It made the attendees feel like they were at an exclusive high-end launch party, with a virtual dance party, live chat, and even a bouncer with a guestlist check-in at the entrance.
Make each guest feel like they are the guest of honor to an elite event. Surprise attendees with a swag bag delivery to their homes. The swag bag can include coupons, free trials to your product, branded merchandise, and more. Host a giveaway for an exclusive trip or product, that can only be attained by attending the event. Offer the opportunity for a direct chat session with an industry expert or even a celebrity, that can only be experienced at the virtual event. And, don't forget to send them lunch with a certificate for GrubHub for a hard day's work.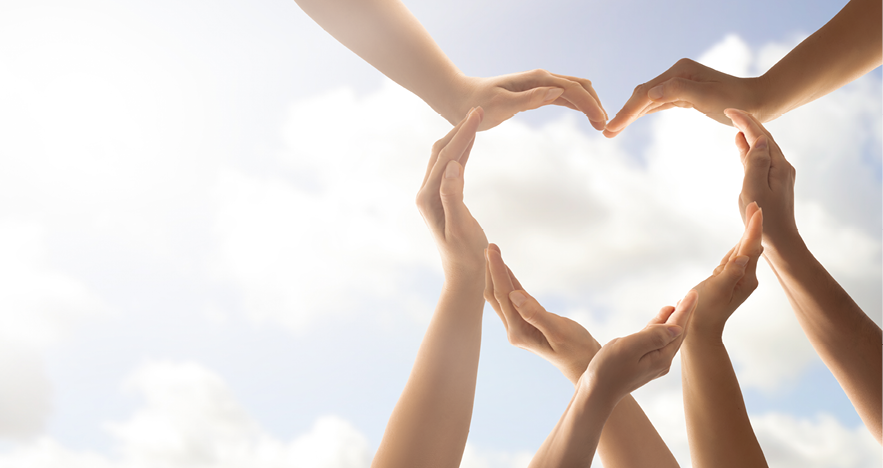 Add a CSR or Fundraising Element to the Event
As we all quarantined in 2020, there were moments of self-reflection and how we can "do better." Just because we are not physically together for events does not mean that corporate social responsibility ("CSR") and fundraising initiatives need to go away. You can add elements of fundraising and CSR to your next virtual event.
In years past, we saw the Ice Bucket Challenge and similar online social media challenges for causes near-and-dear to our hearts. Why not add an element of that to your next virtual event and start a virtual trending challenge? Host virtual team 5K's and running events – with money per mile run going to a charity in line with an organization. Host a virtual gala. Attendees can still pay to attend, get an excuse to get all dressed up, receive an actual paper invitation, share signature cocktail recipes to sip during the event, participate in raffles, silent auctions, and more – with all proceeds going to a designated charity.
Virtual events with elements like these and many more unique options are not far from reach with FROSCH's Global Conferences & Events Team as your virtual producer. Though many events have moved to a digital or virtual format, hosting a virtual event does require the same level of attention and detail as that of an in-person event. Leverage our in-house experts for your next virtual event, conference, or special event needs.