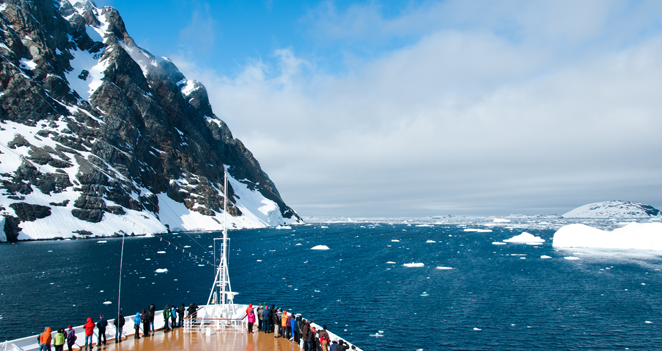 The places on Earth where humans haven't explored grows smaller and smaller with each passing day. However, there's one place which remains widely unexplored that's becoming more accessible than ever before — Antarctica.
The White Continent is vastly beautiful, with its majestic glaciers, snow-clad mountains, and massive blue-hued icebergs. It is an absolute wilderness where you feel exhilarated to be alive, but also are reminded of your small role in the universe. There are no vapor trails, telegraph poles, billboards or roads. Instead, here are penguins by the millions, crabeater and leopard seals, albatrosses and petrels, baleen and toothed whales, ice in artistic forms and brilliant blue skies filled with the world's cleanest air.
The long, relatively warm days from November to March provide the best window to visit and, despite the ice, you are likely to work up a sweat wandering around on rocky shores and climbing snowy hills. If hot, consider a polar plunge, a rite of passage for some visitors, but only under supervision. Some operators even offer personalized kayak trips!
The high demand for adventure cruising to Antarctica is a new trend in the cruise industry, and many cruise lines are scrambling to keep up with the demand. Many companies are encouraging potential passengers to book their 2020 cruises as soon as possible because the opportunities won't last long. Be sure to contact your FROSCH Travel Consultant to take part in an arctic adventure you certainly won't forget.
Image Licensing: Shutterstock.com