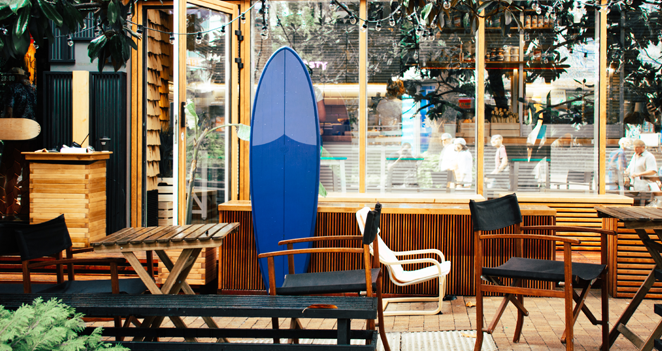 Surfing is the state sport of California, and it's official! Governor Jerry Brown signed a bill stating so back in August. Not only was this a welcomed "stating of the obvious" from the Governor, it was also perfect timing for United Airlines (UA) to announce it is lowering its fee to check a surfboard on all flights to and from California airports.
United's $150-$200 fee per board has been replaced by the regular checked bag fees of $30 for the first bag (or board!) and $40 for the second, one-way.
UA joins Alaska Airlines and Hawaiian Airlines as carriers who have recognized the popularity of surfing in California and have opted to lessen the financial burden of traveling with a surfboard. Alaska lowered its board fees to coincide with its checked bag fees of $25 for the first bag, each way (including surfboards). Hawaiian now allows multiple boards to be carried in the same bag, up to a certain weight, for a flat $100 fee in each direction.
This trend can only be described as "rad!"
Image Credit: Igor Starkov