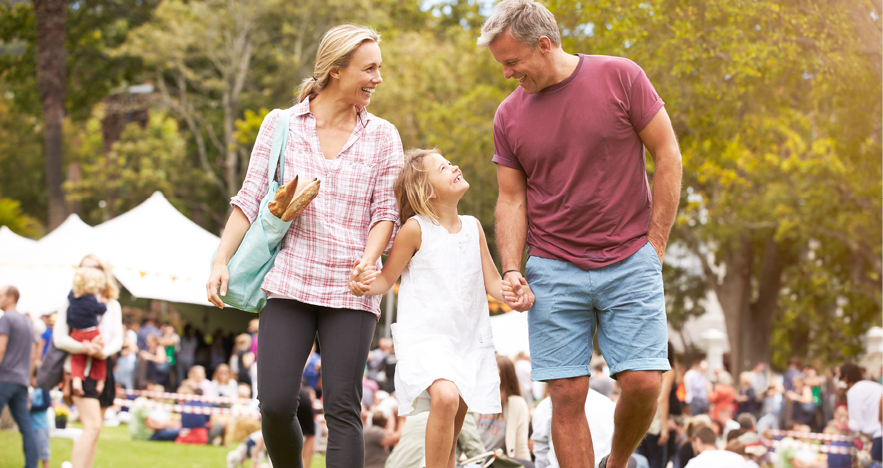 Successful events are memorable events, and for many, moments become unforgettable thanks to the people we share them with. Whether it's with a colleague, friend or loved one, it's the chance to reminisce that makes an experience everlasting. For this very reason, the opportunity to incorporate family members or significant others into our programs is always a special treat!
Whether it is encouraging a family-friendly destination for a business meeting or specifically planning a children's event for a corporation, creating an experience that blends business and leisure has become known as "bleisure." According to a survey done by Great Hotels of the World, which focuses on the business and MICE market, 75% of respondents reported that they extended business trips for leisure in 2019.
As meeting planners, the GC&E team routinely evaluates locations based on a variety of factors, including whether it is family friendly. Increasingly, hotels and meeting venues have identified that catering to a business traveler may also mean welcoming their significant others and children. Business travel instantly becomes less of a chore and more of an opportunity to add excursions and indulge in bonding time!
In addition to supporting family-friendly business travel, the GC&E team are experts in producing special family events. From family picnics and parties to Take Your Kids to Work Day celebrations, we have excitedly executed a variety of events in the San Francisco Bay Area and beyond. From toddler-friendly menus to activities for teens, these festivities are some of our favorites to plan!
Incorporating families into the MICE business is desirable, but it can also be complicated. Balancing work obligations, planning family excursions, managing accommodations and finding things that appeal to all age groups can make the process daunting. At GC&E, we alleviate the pressure of navigating such logistical complexities; our global presence, vast vendor network, and boutique approach to business allows us to create unique programs that are inclusive to the whole family. After all, when the kids are happy, everyone is happy, right?