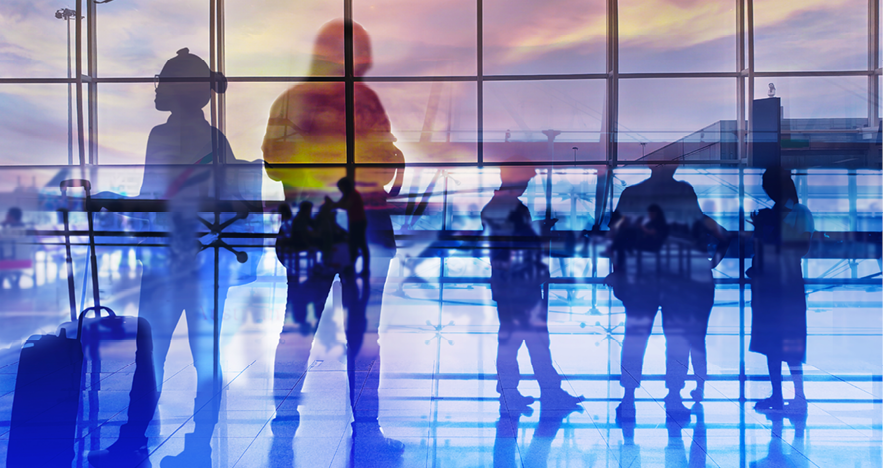 Boston Logan International Airport (BOS) will see some significant changes over the next five years. With so many changes and improvements coming to one of New England's busiest airports, let's dive right in!
Terminal Upgrades
Boston Logan's international terminal, Terminal E, was built in 1974, so it's definitely time for an upgrade! Terminal E will be enlarged by 400,000 square feet, including the addition of seven new aircraft gates. Ticketing areas will also be expanded, as will retail and dining spaces. Baggage claim and passenger waiting areas as well as Transportation Security Administration (TSA) and Customs & Border Protection (CBP) facilities will all be renovated beginning this year, with completion expected in the early part of 2023.
Terminal C will receive similar treatment, with expanded food and retail choices and made-over passenger waiting areas. A connection to Terminal B will also be installed, allowing for the consolidation of two TSA checkpoints. Lastly, a new canopy of solar panels will cover Terminal C to power curbside lighting. Terminal C's renovations should be completed by the fall of 2021.
Parking
As part of the overall renovation to BOS, 5,000 new parking spaces will be added, split between Terminal E and Economy Parking. New spots will be available by 2022.
Traffic & Road Improvements
Airport authorities plan to build dedicated roadways to minimize the need for traffic to merge, install new lighting and exit signage, and fix existing roadways to allow passengers to get to and from the terminal much faster.
Ride Share
Passengers arriving via popular ride sharing apps like Lyft and Uber will have a dedicated pick-up/drop-off location in the Central Garage beginning later this year.
Public Transportation
North Station in Boston will be added to the list of stops for the Logan Express bus service.
The Massachusetts Port Authority (Massport) has built a website dedicated to updates on this long-term project. Click HERE for more information on the future of Boston Logan International Airport!