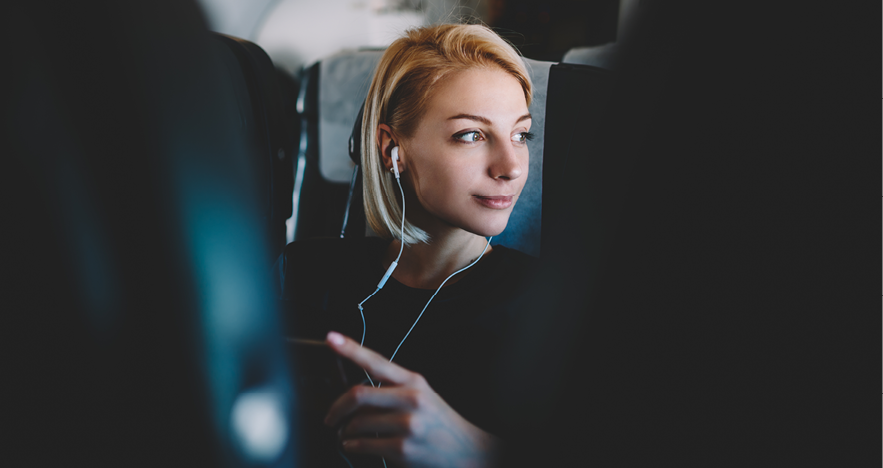 Are you struggling to decide what to listen to on your next flight? Why not give one of these audiobooks a try!
Talking to Strangers: What We Should Know About the People We Don't Know
By Malcolm Gladwell
The latest from Malcolm Gladwell does not disappoint with thought-provoking research on how we talk to people we don't know and the way it can lead to misunderstandings. With the audio version of the book, you'll hear not only Malcolm Gladwell explain his theories but also listen to the voices of the people he interviewed.
The Guardians: A Novel
By John Grisham
If you're looking for a good mystery to listen to while passing the time, then download the latest from John Grisham. This legal thriller takes place in a small town in Florida, dives into the details of death row inmates, and will keep you in suspense throughout your flight.
Can't Hurt Me: Master Your Mind and Defy the Odds
By David Goggins and Adam Skolnick
If you're looking for an inspiring story about overcoming obstacles, building character and mastering discipline, then look no further than this audiobook. While the book does have its critics, the story still captivates.
Prepared: What Kids Need for a Fulfilled Life
By Diane Tavenner
Listed as one of Bill Gates' favorite books, parents will appreciate the practical guidance from Diane Tavenner, an authority on education and cofounder of nationally recognized Summit Public Schools. In this audiobook, learn what it takes for children to not only graduate from school but also thrive and succeed in life.
What have you downloaded lately? Share your favorites with us. We'd love to know!